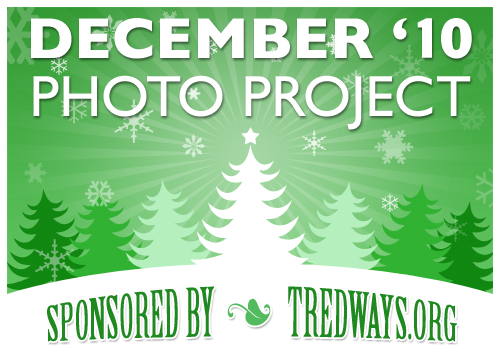 Well, it is the end. Of the "photo a day for December" project!   I really enjoyed capturing the memories of the month in photos. I was thrilled to get some beautiful photos that I may not have if I wasn't taking a daily photo. And I got some photos that were, just, eh. But all in all, it was good.
Sadly, I took very little photos on Christmas day. We video tape many of the festivities. And I really like to just sit and watch and enjoy the moments and not just be snapping photos.  And every year I regret that I didn't take more Christmas photos.
But I did get my last December Photo Project photo. A photo that definitely captures the spirit of the month. My two munchkins and their dear beloved cousin sandwiched in between. These three really are this close and really do love each other SOOO much.  I love absolutely everything about this photo, the colors, the expressions, the way they are holding on to each other...a perfect finale.
And, a bit of a mosaic of all 25 DPP photos!    My month of December - in photos!   You can also see them in my Flickr stream.
This was a really fun project.  And now I think I need to find a new photo project for the new year.  I did take a photo a day for a year a couple years ago.  And I tried it again this year only to fail when my fall season became just crazy busy.  Maybe I need a little less aggressive project?  Like a photo a week for a year?  We'll see.  I do have to say, any photo project is an excellent way to help you improve your photography and learn new techniques or just learn how to "see" things differently.  There is beauty all around us, if we just take some time to slow down and look around.
And now that the holidays are over and I can start to really get myself all caught up, I have about 1.2 gazillion blog posts to write about weddings and seniors and newborns and couples and and and.....phew!!!!!
Until next time!!!!!